Real Estate
ownership like no other
Shared/Partial Ownership
Share price – 20 000 EUR.
Each share bought provides you with either:
A week spent in the chalet or
A 7% dividend yearly.

Additional Services:
Concierge services
Property Management
Luxury transport to/from Sofia airport
Full
Ownership
Buy an individual chalet and enjoy the benefits of owning a high-quality holiday home in a high-quality gated complex.
Additional concierge services available.
Property management available.
Why choose Shared ownership?
Elysian Chalet Park is situated in a unique area, surrounded by pure nature and relaxing atmosphere, ideal for both unforgettable family holidays and yearround living.
Located a step away from Pirin Golf & Country Clubof nature. An epitome of paradise, Elysian Chalet Park embodies the eternal human search for beauty, calmness, spiritual comfort by touching the magnetic energy of nature. The complex, occupying an area of 15 decares, comprises 19 luxury alpine chalets nestled in the heart of Pirin.
The complex will undoubtedly appeal to golf and SPA lovers as it shares the same fence with Pirin Golf Club and less than 50 metres away is located the central 5 star Pirin Golf Hotel and SPA offering numerous thermal and therapeutic areas. At a distance of just 7 km. or about 10 minutes drive are the ski slopes of the prestigious and world-famous Bansko ski resort, and in the other direction one of the best small town – Razlog, offering to its visitors a combination of authentic traditions, buildings of cultural and historical value, lots of entertainment, numerous shops and pubs.
Every chalet faces the beautiful slopes of Pirin mountain.The exterior and interior feature high quality natural wooden and stone materials and state-of-the-art equipment, to further the feeling of luxury and style. All premises in the chalets are situated on a single level, with cosy and functional layout and the light can reach every corner thanks to the French casement windows. The furnace, the place where the dancing fires and the hypnotizing crackling of the burning wood chase away the daily stress, creates the feeling of comfort and absolute relax. The private yard with evergreen centennial pine trees is the final touch of this fairy tale setting.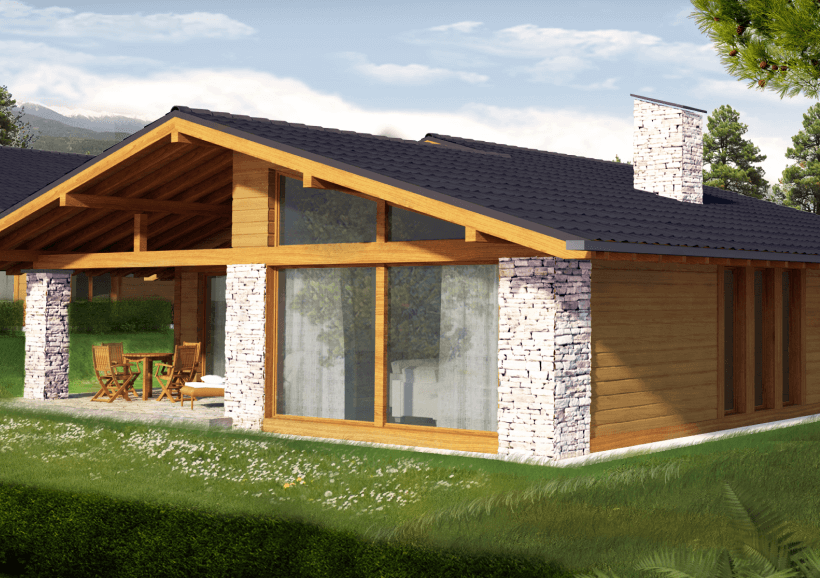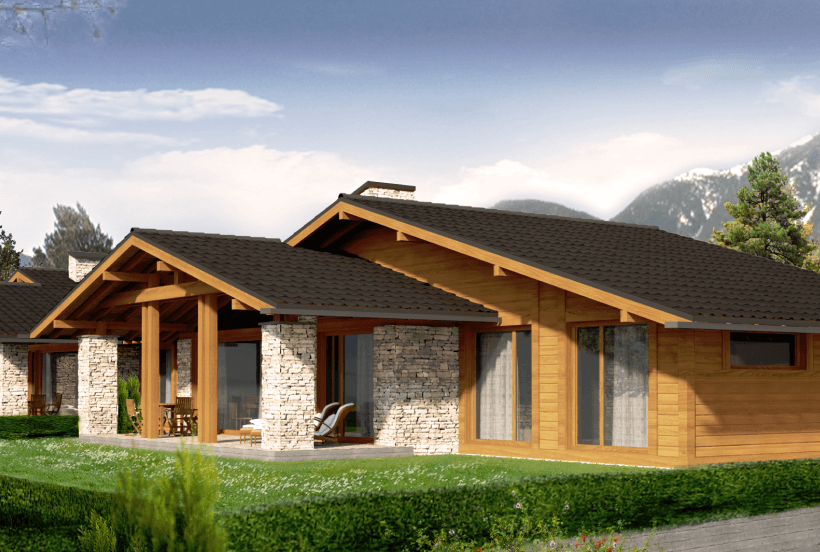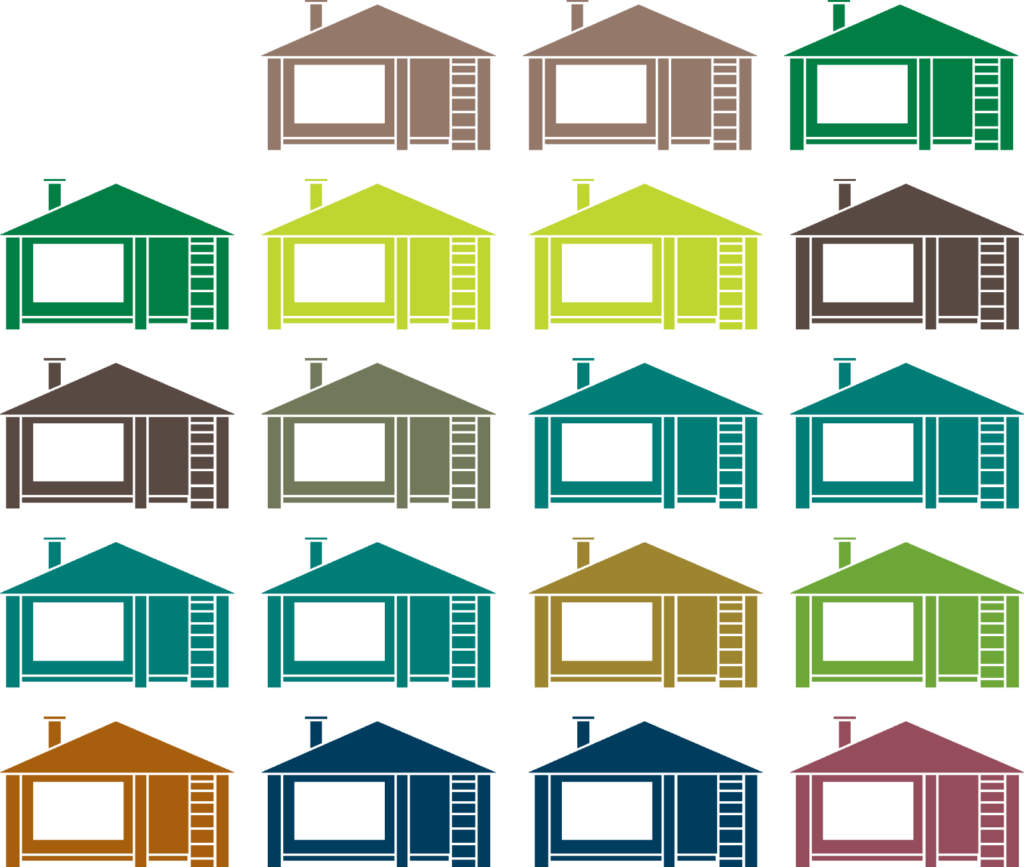 Make your dream come true